About
GATSBY ENTERTAINMENT celebrates the
glamour and excitement of the jazz age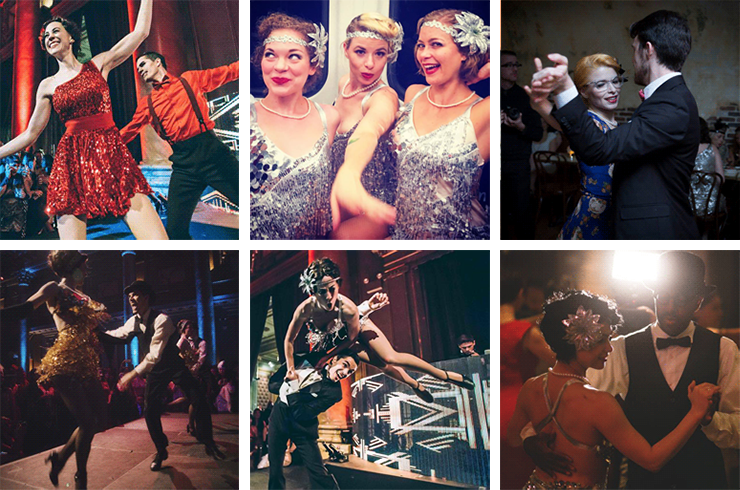 Gatsby Entertainment is a one-of-a-kind dance company. Unlike other dance companies, we work exclusively with historical dance styles. This expertise gives our performances the authentic and classic charm of Jazz-Age dances.
For this reason, we are sought out by some of New York's most prominent swing and jazz events, including The Great Gatsby Party, Jazz at Lincoln Center, Midsummer Night Swing, New York Hot Jazz Festival and private events for the Rainbow Room.
Gatsby Entertainment is led by national award winning swing dancer, Gaby Cook. She has appeared in film and television, and travels worldwide to teach swing-era dances. Under her artistic leadership, Gatsby Entertainment performances share the joy and excitement of  jazz-age dances with new audiences.